Whether you're familiar with ACH or some of its more common names — Direct Deposit, Direct Payment, direct debit, electronic funds transfer (EFT), or an electronic check (eCheck) — you're already benefiting from its speed, security and ease of use.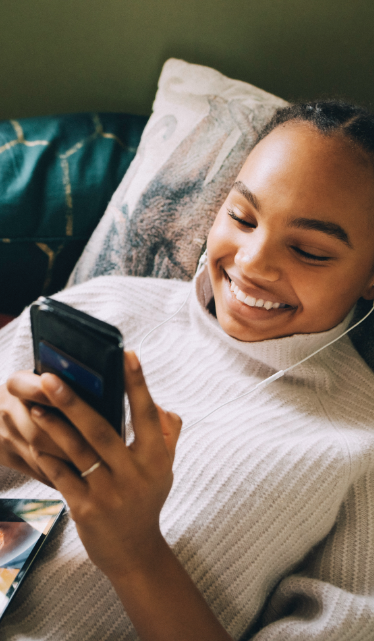 When you wake up on payday and see your pay deposited in your account at your financial institution.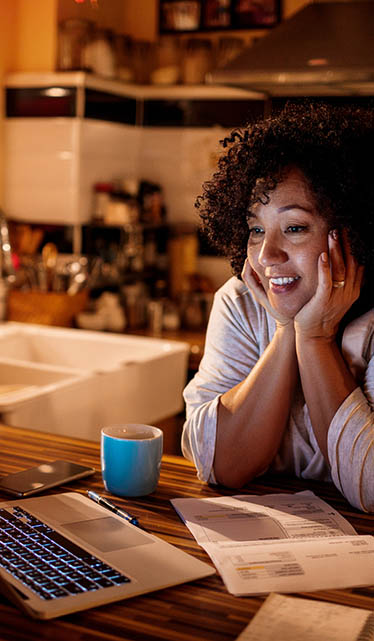 When you receive your tax return or Social Security benefit.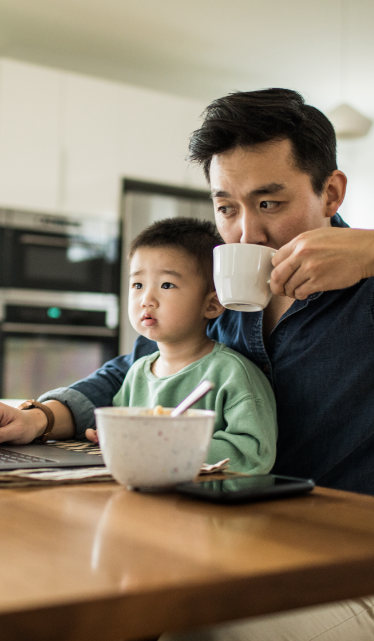 When your car loan is paid automatically every month.
Direct Deposit
How to set up Direct Deposit with your employer:
01
Tell your employer you'd like to be paid electronically with Direct Deposit.
02
Your employer will provide you a simple form that authorizes electronic deposits into your checking and/or savings accounts. We recommend both with Split Deposit.
03
Once the authorization form is finalized, your employer will tell you when to expect to start receiving your pay electronically.
Avoid fees and access your money quickly with Direct Deposit.
With Direct Deposit, electronic payments are made directly into your bank account — there's no check, and no trip to the bank. It's just a predictable way of receiving money, and a more convenient way of benefiting from digital tools and money management apps that can help you budget.
Direct Deposit can be used for receiving:
Wages
Travel and expense reimbursements
Pension/401(k) disbursements
Annuities
Dividend and interest payments
Social Security and other government payments
Tax and other refunds
Direct Payment
How to use Direct Payment:
Sign up with companies that send you bills by contacting them directly or logging on to their websites, or
Use your financial institution's online banking website or mobile app to make or schedule Direct Payment
Control when you pay your bills with Direct Payment.
With Direct Payment, you can pay for nearly anything electronically.
It's a no-touch, environmentally friendly way to use your checking or savings account to:
Pay your monthly bills
Donate to your favorite charity
Send money to a friend
Fund an investment account
Pay businesses for their products and services
Make insurance, tax and homeowner association (HOA) payments
Pay your tuition
Automatically pay your mortgage, automobile payments, and other loans
With recurring payments, just set it and forget it.
With Direct Payment, you can eliminate the worry of whether or not your check will arrive on time by setting up a recurring payment for things like student loans or mortgage payments.
Employers: Ready to set up ACH Payments?
Share info about Direct Deposit.